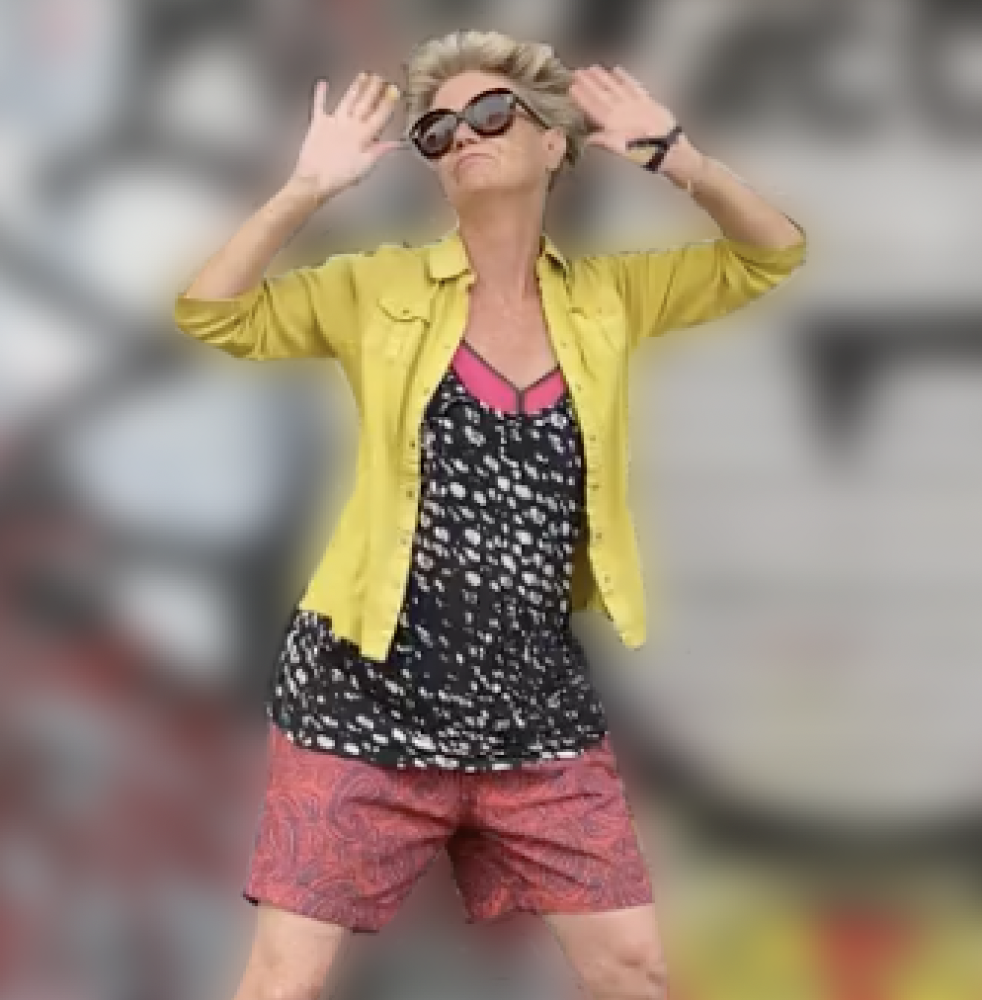 BIO
Born: New York City
Raised: Colorado Springs
Mandy Morrison is an interdisciplinary artist, and writer who has screened, performed and exhibited her work internationally. Her work spans a diverse range of artistic media, combining video, photography and performance. Having a sensibility that fuses comic pathos with Western critique, her research concerns the body's relationship to physical and mediated contexts.
"Zig Zagging across the U.S. with my family growing up I came to know my body as my only true home. My father was in advertising and his bread and butter go-tos were car ads that sponsored TV Westerns. He would often pose me for location shoots or have me audition for television roles that spoke to pop-culture paradigms of female youth. This was a psychic space at odds with my role as a maternal caregiver for infant siblings well before I was old enough to bear children. Yet, stridently questioning gender norms, I imagined my future self as a tuxedo-wearing bride with my husband-to-be sheathed in lace and white satin.
Later, working a series of service-industry jobs and donning a variety of company or corporate uniforms, I saw how distinctions between 'worker' and 'customer' reinforced distinctions of labor, class and social order. In this way, a body's meaning is directly connected to having different forms of entitlement.
So, the body became a point of departure. I used myself for explorations to consider how the meat-puppet self gets warped, and shaped to fit into roles, spaces and expectations. Through mining this inner landscape (in earlier works Desperado and Padded Room) I began to consider collaborating with others in seeking the kind of spontaneity that can occur in group efforts. Through thinking about architecture and public vs private movement, who we are and how we act vastly we differ when encountering shifting power dynamics."
Through collaborative projects such as the performances 100 Days and Users, as well as video installations, Morrison's current research includes participants across diverse communities, extending from martial artists, civil servants, rural youth, break dance artists, hotel workers, Burlesque performers and trained dancers.
Her pieces have been performed, exhibited and screened internationally at festivals, galleries and museums, including the Whitney Museum of American Art, the Brooklyn Museum, the Kunstlerhaus e.V. in Hamburg and CINESONIKA in Vancouver. Grants, fellowships and residencies include the Tree of Life Foundation, Maryland State Arts Council, Illinois Arts Council, the New York State Council on the Arts, Wexner Center for the Arts and the Sacatar Institute in Bahia, Brazil. As an educator she has been faculty at Pratt Institute, Rutgers University, Illinois State University, and a visiting artist at Sarah Lawrence, the University of Minnesota, University of Wisconsin-Madison, Museum School of Fine Arts, Boston and SUNY Oswego amongst others.
Appearances, Workshops & Consultations
With experience giving presentations, performance workshops, and as a director, Mandy is available to come to your college, university or festival for workshops, screenings, or to give critiques.
She may be reached at: morrisonmandyart@gmail.com
Print Editions of Morrison's work can be found at https://www.peatandrepeat.org/
Peat and Repeat is an artist-run, not-for-profit edition house producing artists' prints, photographs, artists' books, apparel, and ephemera. As a young enterprise, Peat and Repeat, is now supporting artist-initiated in-situ environmental projects. These projects are expansive in nature and focused on long term platforms that encourage working with our communities, near and far.